Asian Drama Trends: Latest and Upcoming hits
Asian Drama Trends: Latest and Upcoming hits
Asian drama is getting increasingly popular worldwide in parallel of the growing number of OTT platforms launched in the region, allowing for new kinds of storytelling. According to Glance's analysis presented at Asia TV Forum, Asian scripted series launches are on the rise for the Jun-Oct 2019 period compared to 2016 (+34%). Among them, 78% are original concepts produced locally. In terms of content, three trends resonated with the audience over the June to October season.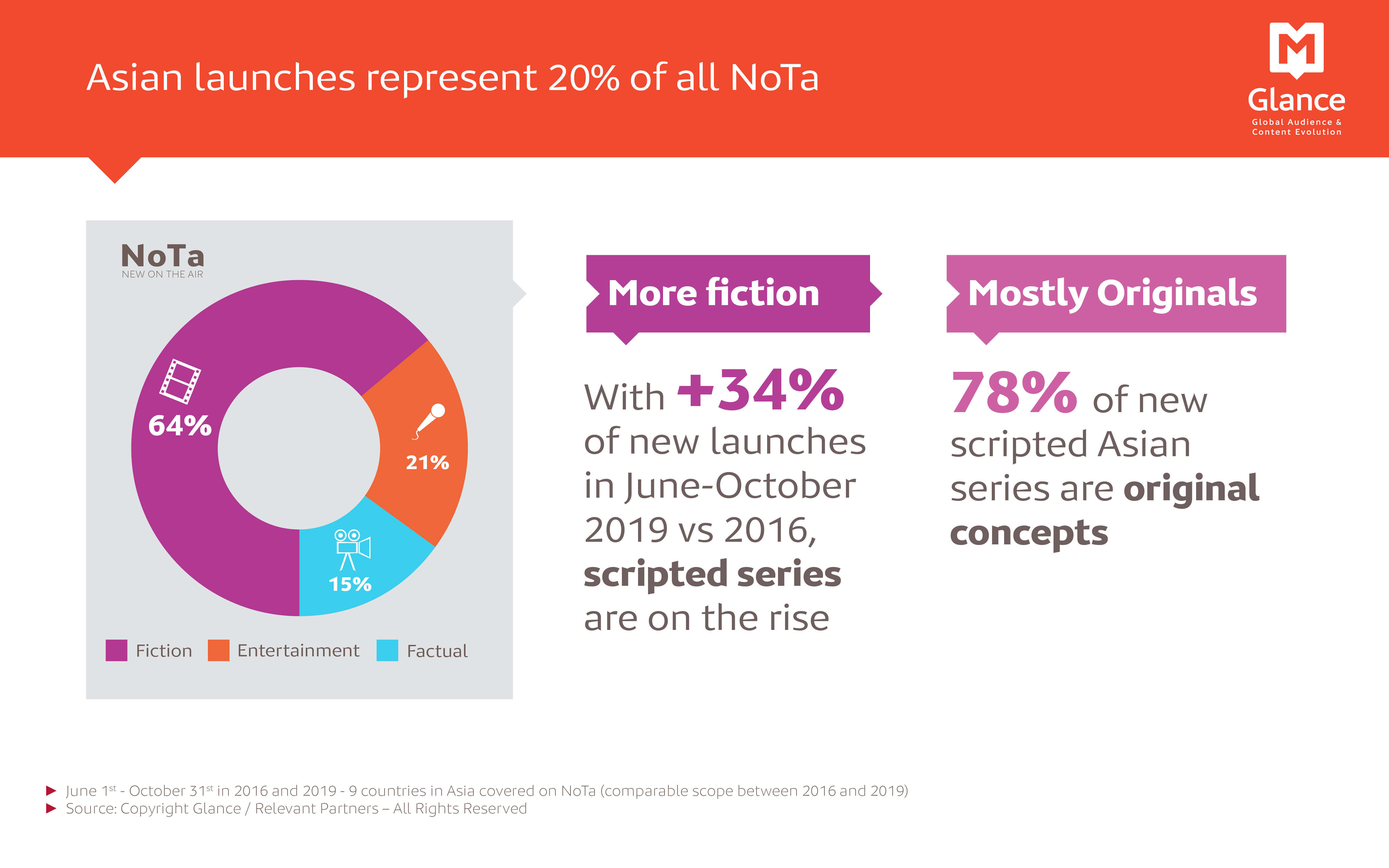 A traditional trope of TV, the impossible love between unlikely duos remains a major trend. Audiences are seduced by unfortunate fate, as showcased in the tragic life of Thi Binh in the Vietnamese drama Tieng Set Trong Mua, which was the best-performing launch among new scripted series in Vietnam over the period. The Indian drama Kahaan Hum Kahaan Tum centers on the two halves of an opposite couple who love each other but lack the time to express it.
Another Asian drama trend identified is the growing interest for aspiring youngsters. The drama Danh Cap Giac Mo launched on VTV3 in Vietnam, attracted a large number of viewers featuring the growing pains of two orphan girls. Series in this trend often put a particular emphasis on thirty-something women who try to maintain a balance between their professional and personal lives. It is highlighted in the successful Nagi's Long Vacation on TBS Japan. Also, the Chinese adaptation of Nippon TV's hot drama Your Home Is My Business stars accomplished actress Sun Li, playing the role of a super 30-year-old real estate agent.
The third key Asian drama trend is the rise of mysteries and dualities in the storytelling. The costume drama The Untamed in China, adapted from a popular Boy's Love novel, became the hottest drama series in the country this year. Broadcast on the South Korean scripted channel OCN, the new thrillers Hell is Other People and Watcher proved to be significant audience successes. The Malaysian drama Hilang Yang Kembali offers an intriguing story line that centers on a lost child who returns 10 years later, far from the romantic stereotypical series. In Russia, NTV's new black comedy Reluctant Hero, mixing different elements of supernatural, action and black humor, is also quite unusual in a country where love drama series are numerous.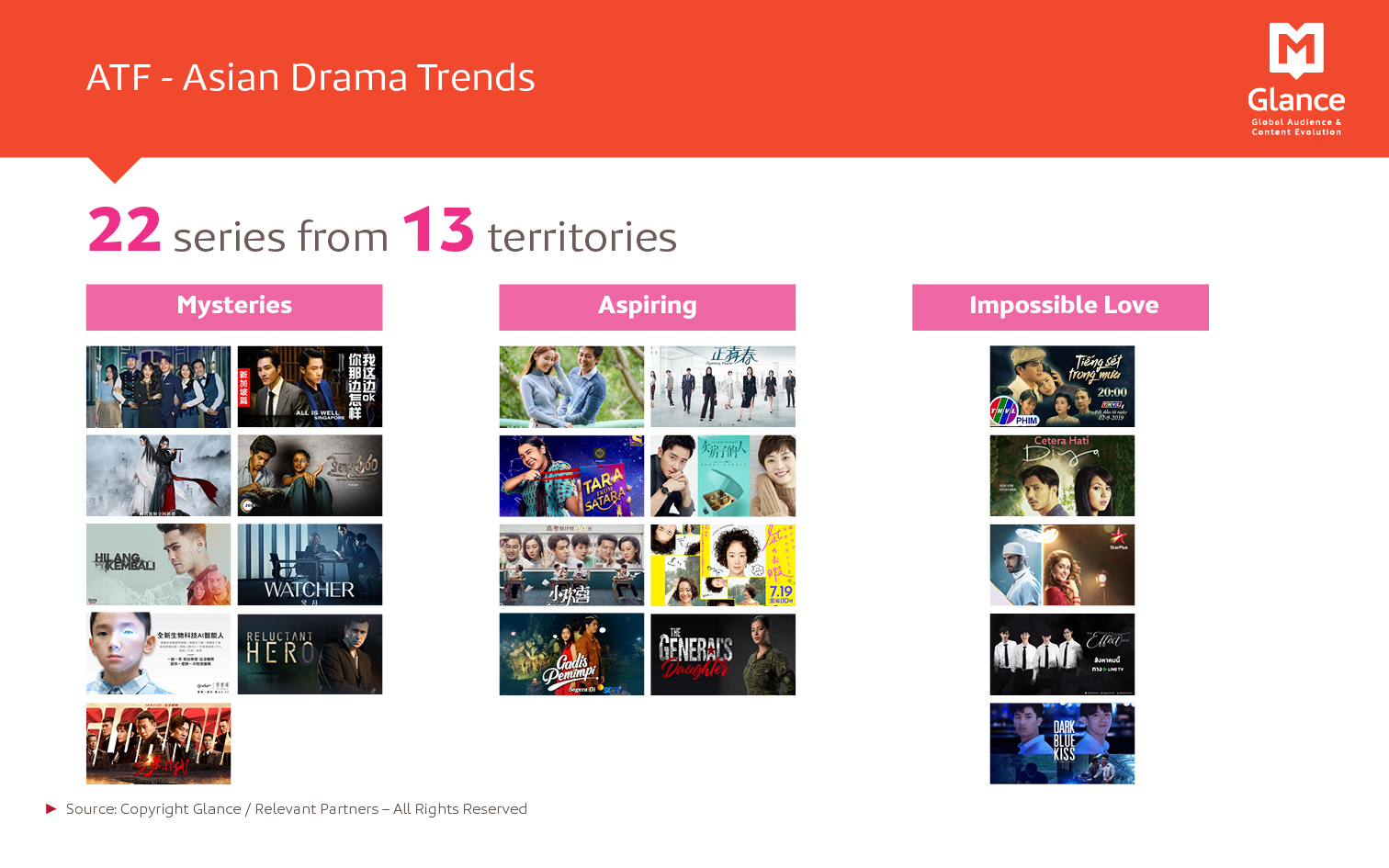 More dramas about impossible loves. More dramas inspired by aspiring youngsters and women in the workplace. More fantasy and mystery storylines. These are the major trends among Asian drama we detected in 2019.