Scripted Series Report - 2020/2021 2nd volume now available
Content strategies analysis of Scripted Series Report
Published on 15.04.2021
What are the most watched scripted series across the territories and on each channel?
What are the most imported subgenres for fiction and where do imports come from in each market?
Find out in our Scripted Series Report: an essential benchmark on scripted series aired on 100+ channels in 12 markets.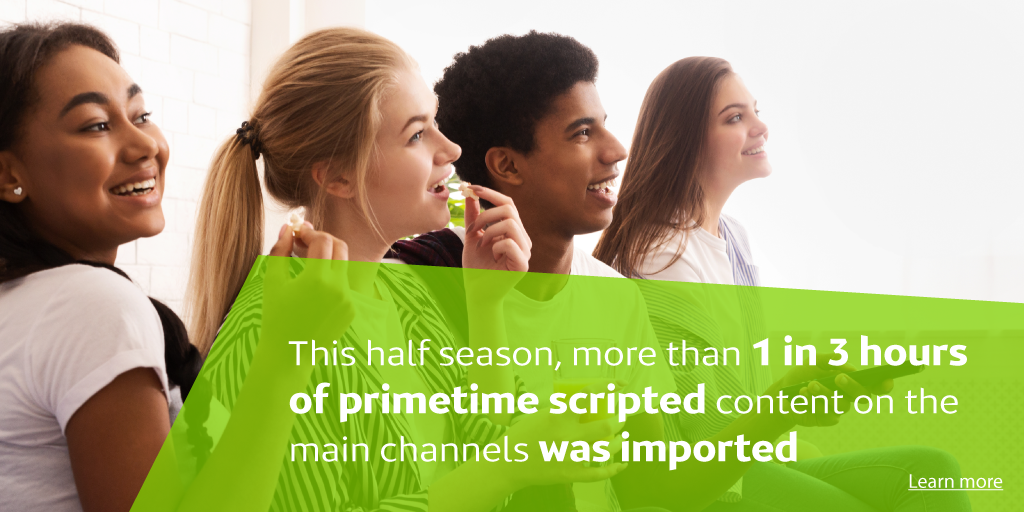 The second volume of the Scripted Series Report gives you fresh insights on primetime scripted series so far this season.
For more information about Scripted Series Report, click here.