Russian SVOD platforms on the rise
The OTT market in Russia
Published on 14.11.2019
The OTT market in Russia is expanding: more platforms are created each year with the promise of offering high-end original scripted series and international hits to their subscribers.
The Russian OTT market is continuing its growth as more and more platforms are created and big players from the telcom and tech industries join the party.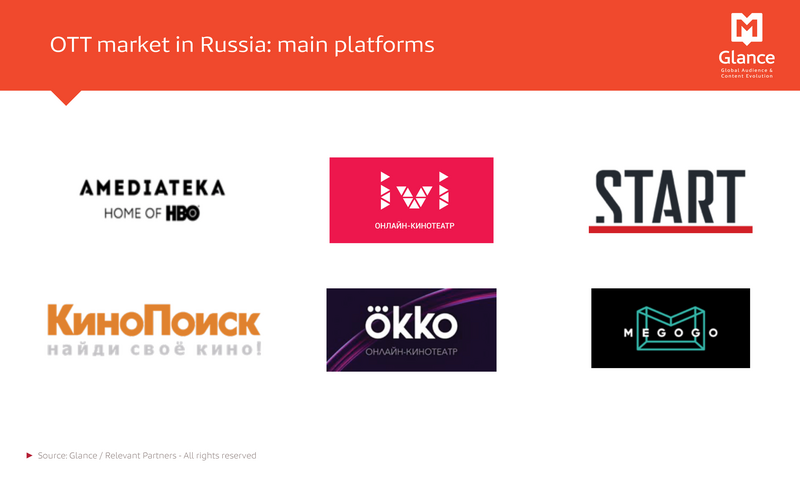 The leader platform Ivi is followed by Rambler's Group Okko, Amediateka and Megogo. In this market largely dominated by piracy, the challenge for such platforms is to get a stable number of legal subscribers who have been used to consume free online content for years.
What kind of content can be found on these platforms? Local content for the most part. Russia is known to be a prolific territory for TV scripted series, primarily targeted towards the local market and to other Russian-speaking territories. Platforms originally had a vast catalog of local TV series – mainly acquisitions. Now these players develop more and more inhouse productions. Ivi and Okko announced the production of original series, same goes for Yandex's KinoPoisk, Megogo, Start.ru and the telco MTS and Tricolor. This reinforces the idea that Russia is still focused on itself - but it might be about to change.
Some of these platforms managed to close deals with American studios.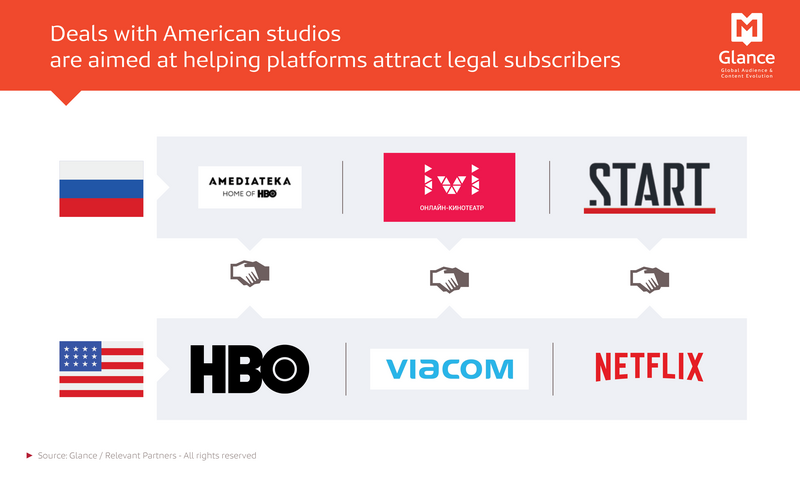 Amediateka signed an exclusive deal with HBO and Ivi signed strategic deals with several Hollywood studios in 2018.
These deals are aimed at helping platforms attract legal subscribers.
These platforms also have in mind to produce high-end series to be exported abroad. One good example is the sci-fi series Лучше, Чем Люди also known as Better Than Us which international distribution rights were picked up by Netflix, making it the first Russian scripted series to get the "Netflix Originals" banner. Better Than Us, produced by Yellow, Black and White and Sputnik Vostok Production, is broadcasted by the platform Start.ru and the TV channel Pervy Kanal.