Exclusive sport insights on the Euro, the Olympic Games...
Monthly Sports Insights October 2021. Each month, we offer you Exclusive Insights into a sports competition with Key Analytics on its performance.
Published on 20.10.2021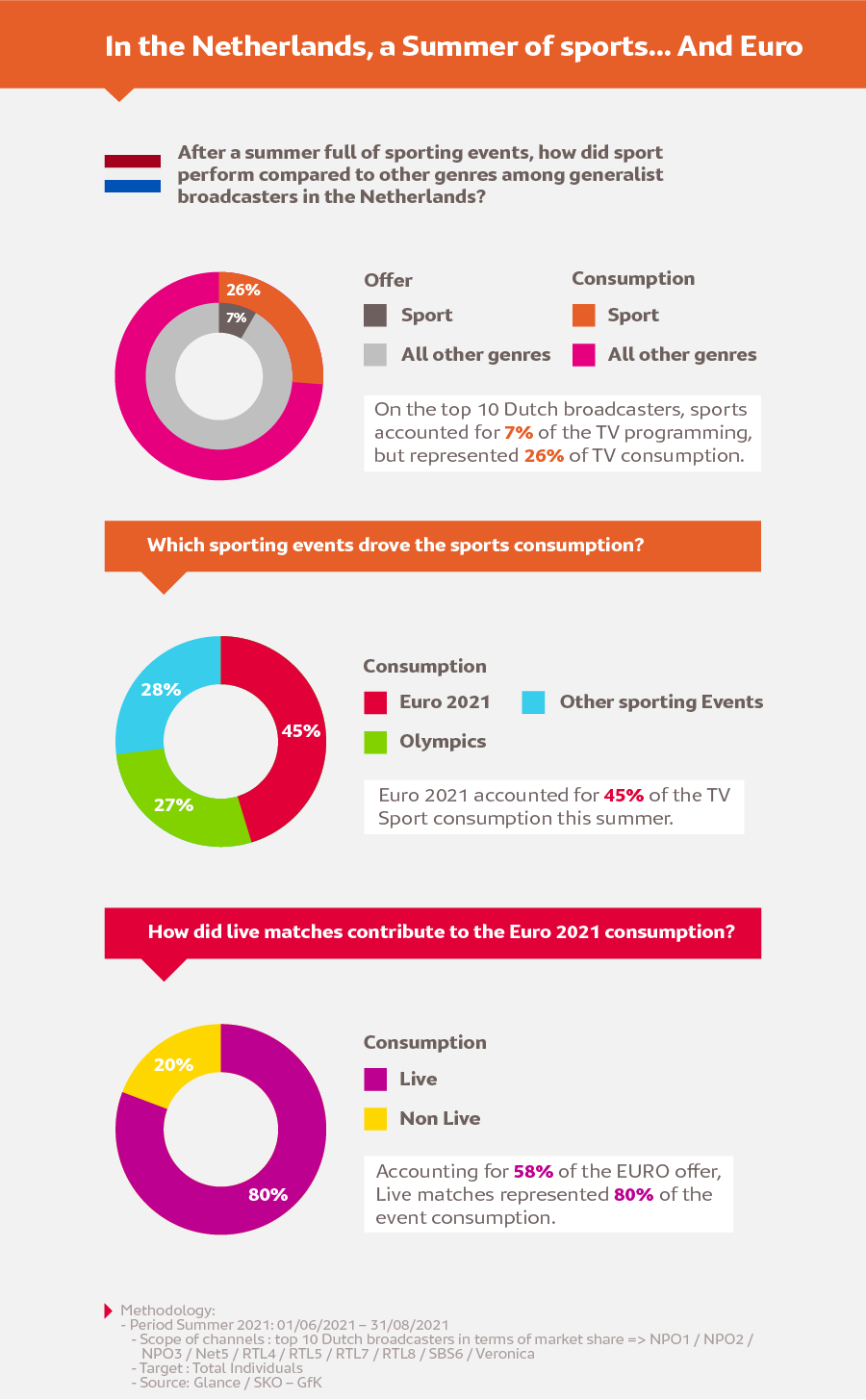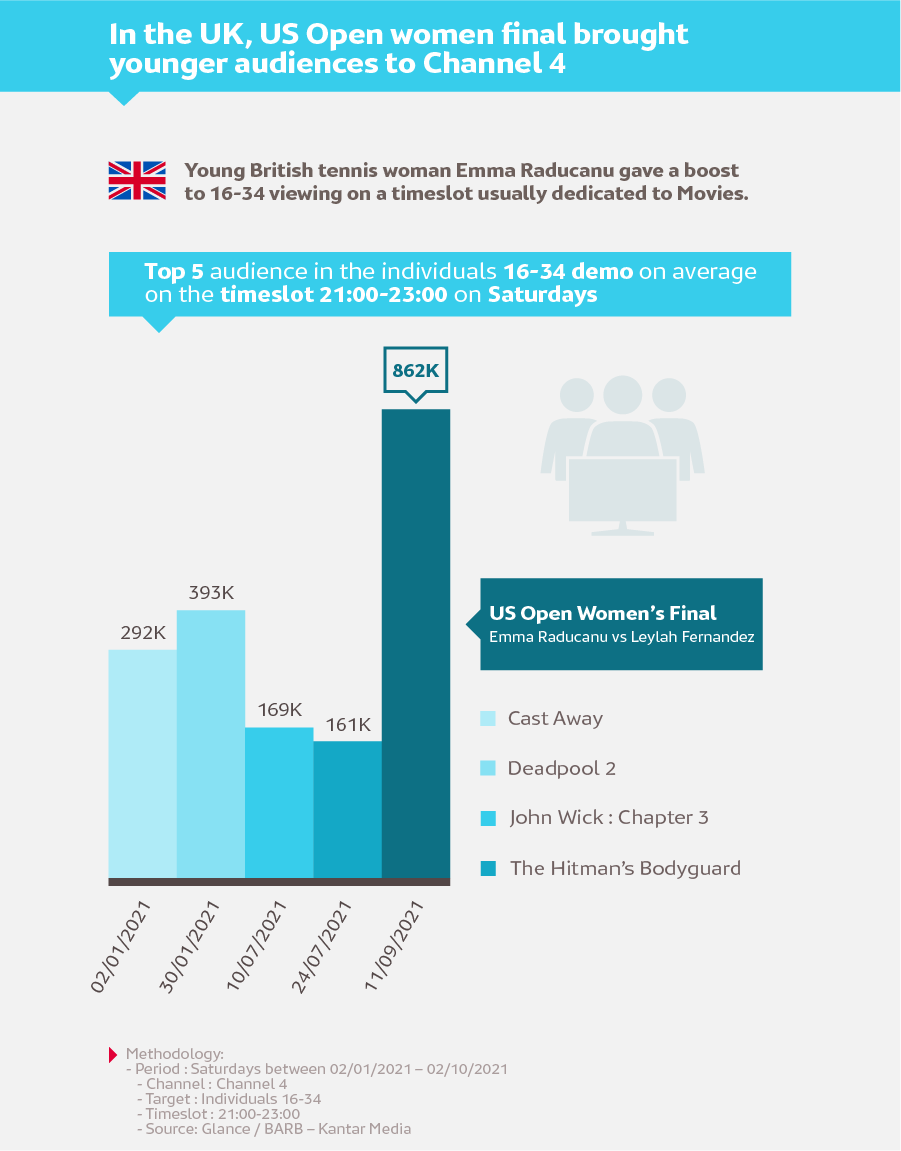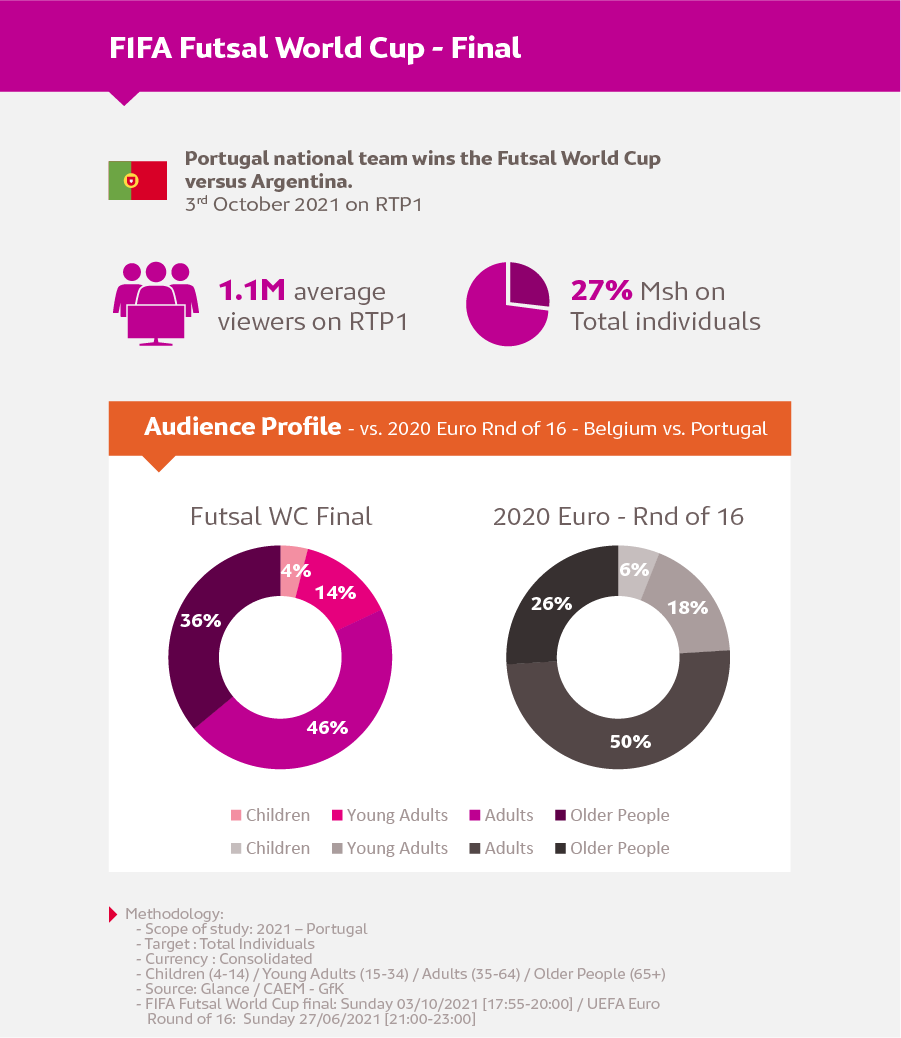 TO GO FURTHER
Custom-made focus on a competition
Are you looking for a tailor-made analysis on a Sports competition performance broadcast on TV?
Track Sports competitions in more than 100 territories
Find a large range of indicators to enable you to better monitor your sport properties and / or competitors
Discover contextual information to better understand the broadcasting environment: lead-in, lead-out programmes, direct competition on other channels…
Detect the trends thanks to our exhaustive database
For further information on Ad Hoc studies, please contact us.
Yearly Sport Key Facts in more than 45 territories
This yearly report gives you the major sporting events TV consumption in +45 territories
Country by country analysis of the best performing Sports competitions
Benchmarks on sporting competitions
Channel evolution during the sporting events
And much more!